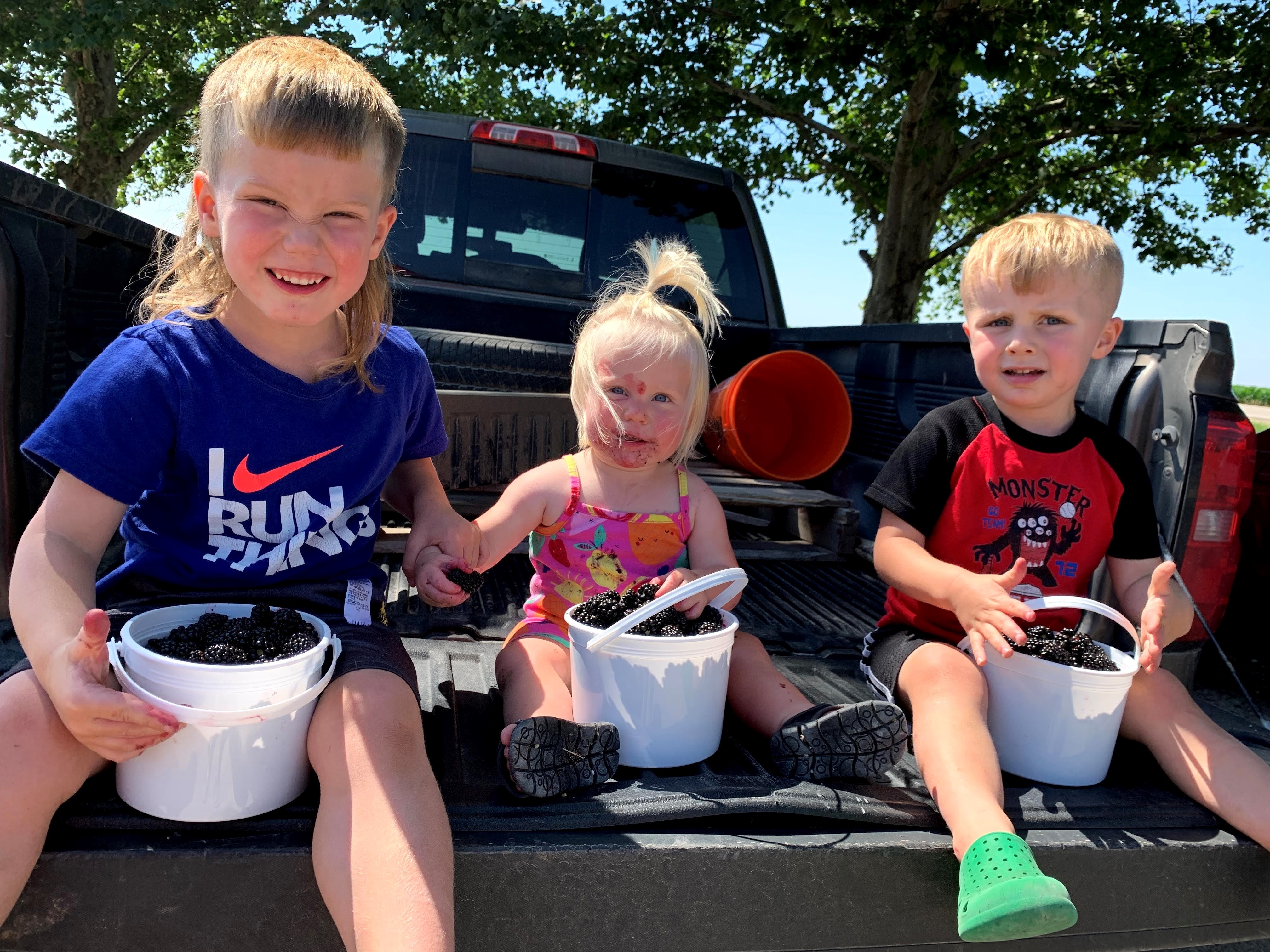 When we sat down with Matt and Tynan Dowell, you could immediately see how much they love their family and Republic County. Matt had ties to Republic County where his family farmed and when he and Tynan were dating he made it clear that he and Republic County were a package deal. Tynan ended up accepting a teaching position there and the rest is history. Together they have four children—two boys and two girls. And as most fathers might agree, Matt pointed out that having daughters is "just a little different," than having sons.
And he was right! On May 22, 2020, Clara DeLou entered the world with bright blonde hair, a feature that no one else in the family had. They knew at that moment she would be special.
Clara always had a smile on her face and loved her older brothers, Clayton and Mason. In fact, she learned to crawl and walk early just to keep up with them! Clara loved being outside picking mulberries and was meant to be on the family farm. She enjoyed playing with, and watching the chickens and cats, as well as going on field checks with her dad. "Being outside was her thing," said Tynan.
Clara passed away at just 14 months of age. During this unimaginable time, Matt and Tynan needed to find something positive to focus on. They were blessed by their family, friends and even people they had never met, and they quickly realized that they needed to do something with these blessings to honor Clara's life and legacy.
Matt is a board member of the Republic County Community Foundation, and they came up with the idea of starting a scholarship fund in Clara's name. This would allow them to not only carry on Clara's legacy, it would help them return the blessing by helping people in the future.
The ideal candidate recipient of the Clara Dowell Legacy Scholarship is a female who lives and wants to return to a rural area after college. "Clara lived her whole life in a rural area. It will be great to see girls receive this scholarship that babysat Clara, or in the future, girls that would have gone to school with her," said Matt.
The first recipient received a scholarship in May of 2022, which would have also been Clara's birthday. "Awarding the scholarship every May ties it all together," said Tynan. "It helps us celebrate Clara in a way in which we hope she would be proud of us." The Dowells have created a legacy memory book. This book will be a place to read the hopes and plans of the scholarship applicants. They hope this will honor Clara and be a beautiful memory of her for her family to cherish over time.
Starting a fund at the Republic County Community Foundation allowed them to focus on something they were passionate about and honor Clara. Matt and Tynan can't send their daughter to school, but hopefully this scholarship can bless someone else in the way others blessed them.