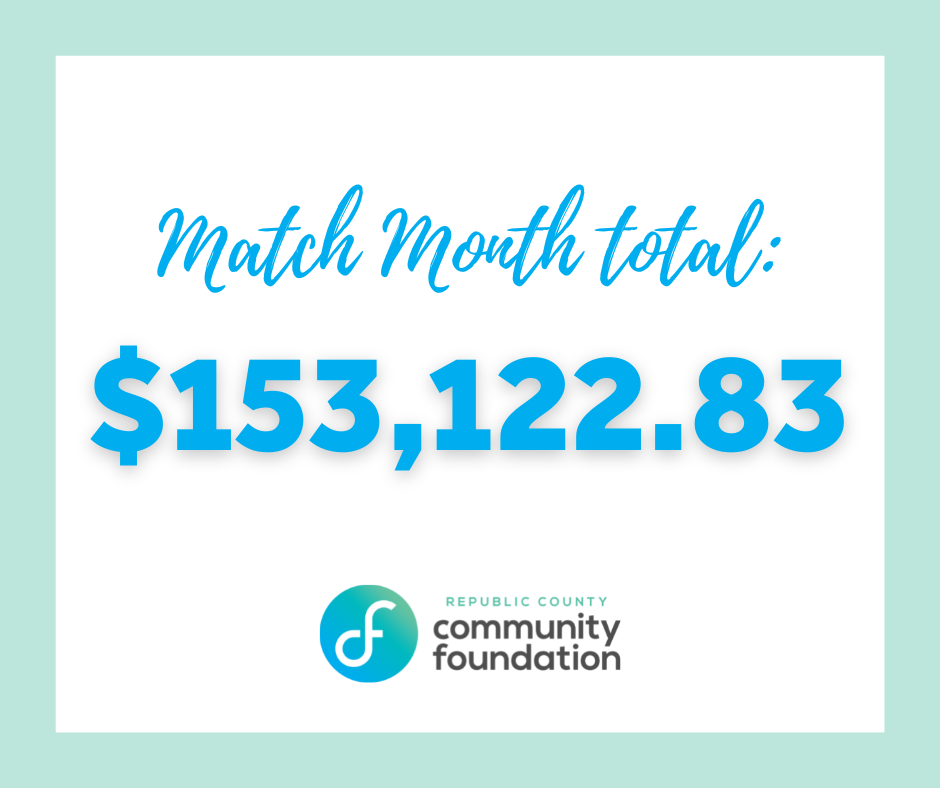 Community foundation raises funds during December Match Month
BELLEVILLE, Kan.— In December, the Republic County Community Foundation had an opportunity to receive matching funds from the Dane G. Hansen Foundation during what is considered 'Match Month'.
The foundation is excited to announce that it raised a total of $53,122.83 during their December Match Month. With a total match of $100,000 from Dane G. Hansen, this will result in a grand total of $153,122.83 to be invested permanently in endowments that support local area grant-making for schools, the arts, parks, economic development, public health and more.
"I was thrilled to meet our match goal this year," exclaimed Lesley Popelka, the Republic County Community Foundation Chair. "A special 'thank you' goes out to everyone who donated to make this happen. Your generosity is greatly appreciated."