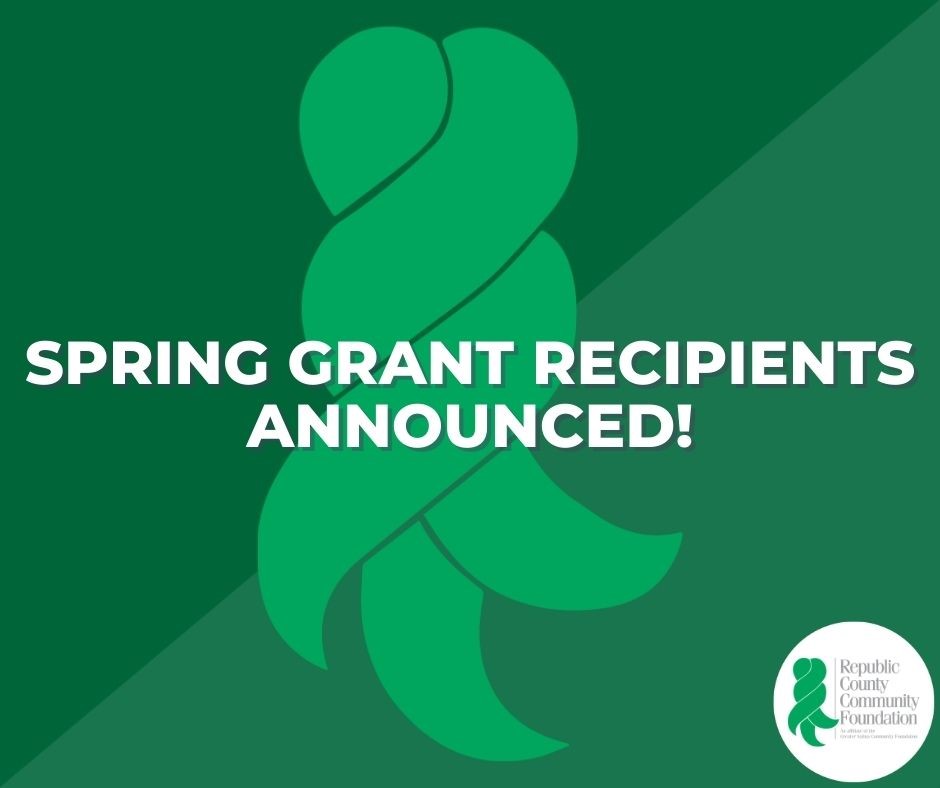 Republic County Community foundation awards over $43,000 in spring grants
BELLEVILLE, Kan.— During its spring grant cycle, the Republic County Community Foundation awarded over $43,000 to 14 projects throughout Republic County. The following organizations received funding:
Church People Concerned Foundation, $5,000 to replace the aged cabinets in the Food Kitchen of the Golden Belle Senior Center.
Republic County 4-H Council, $6,800 to purchase Wonder Workshop robots and tablets for S.T.E.A.M. programming and opportunities for all youth.
Republic County Historical Society, $3,672 to complete signage for the historic Republic County structures to describe the outdoor displays and provide historical content for visitors.
City of Belleville, $4,400 to replace the small old ball equipment shed with a larger one that will fit all the equipment for the high school and the city.
City of Republic, $2,010.85 to replace the wooden arrow sign on Fir Rd. east of Republic with a new metal sign and add tow smaller arrow signs at the corners of town to direct traffic and showcase local businesses.
City of Munden, $5,050 to repair the shelter in the Munden Community Park.
City of Courtland, $3,302.75 to replace the pool carpet around the baby pool.
Republic County Historical Society, $8,495 for the purchase and replacement of a document scanner, new computer, and printer/copier with updated features and capacity.
City of Courtland, $4,500 to finish the rest of the Grant Street sidewalk project that was unable to be completed due to budget constraints for a safer walking environment for our school kids.
USD 426, $1,000 to purchase new tools for the high school woodshop in an effort to build housing panels to accomplish the goal of lack of housing in the area.
City of Scandia, $1,850 to purchase trash cans for the downtown, which correspond with the branding of Scandia using the dala horse.
Belleville Public Library, $2,870 to purchase public computers, equipped with internet access and Microsoft Office software.
Courtland Community Arts and Council, $3,000 to refresh the paint for the murals on the Courtland City office, the park and on Main Street.
USD 426, $4,000 to update facilities in the school for all staff and students to promote the physical and mental health of students and staff during PE classes.
Pawnee Mental Health Services, $700 to purchase a 30" chair to upgrade and enhance the office environment of the Republic County clients.
City of Belleville, $500 to provide funds for the 2022 fishing tournament.
This round of grants was made possible by five funds at the foundation: the community foundation's Dane G. Hansen Community Grant Fund which supports projects and programs that improve the community's quality of life.
The foundation's next grant cycle opens July 15, with online applications due September 15, 2022. For more information, visit http://republiccountycf.org/search-apply-for-a-grant/.