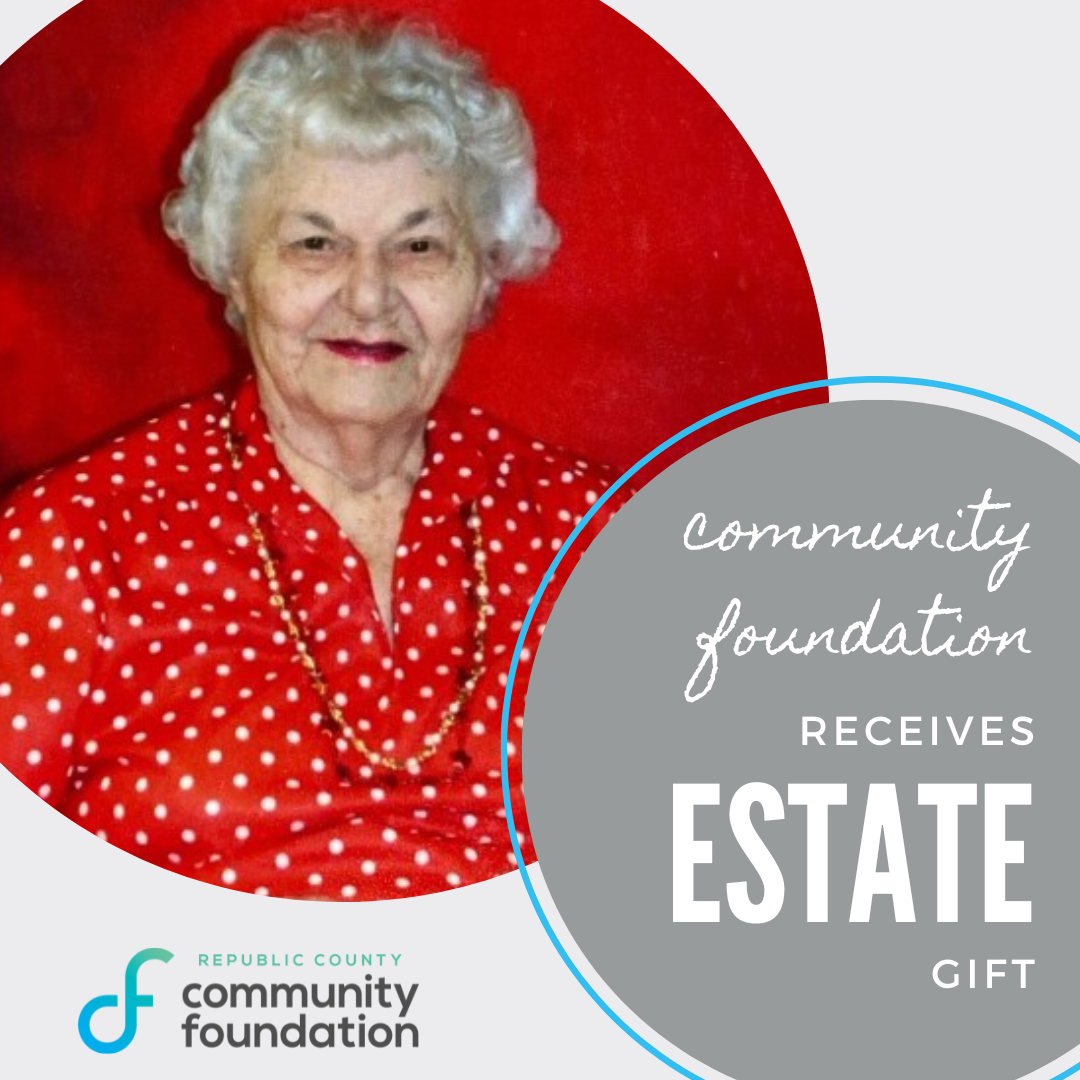 Republic County Community Foundation Receives $1.4 million Estate Gift
BELLEVILLE, Kan.— Republic County Community Foundation received a $1.4 million estate gift from Courtland residents, Beverly Hyde and Shirley Hyde. This gift marks the largest estate gift the Foundation has ever received. Beverly and Shirley were twin girls and lifelong companions born and raised in Courtland, Kansas, and received their Bachelor of Science degrees in nursing from the University of Kansas.
After graduation they moved to Denver where they worked as Registered Nurses until retiring back to Courtland in 1993. In retirement, they kept themselves busy attending community events, collecting antique cut glass dishes and learning to make and repair jewelry. Beverly and Shirley were also avid KU Jayhawk fans and also enjoyed music and cooking.
One of "The Hyde Girl's" most notable attributes was their commitment and love for their community. Tanner Johnson, President & CEO of the Swedish-American State Bank shared that "When you visited with Shirley and Beverly it was clear that they were proud of their family's legacy in the community. We feel blessed to have a portion of their estate staying in our local communities."
"Beverly and Shirley were founding donors to the Republic County Community Foundation, and when they were in good health, they generally attended our annual meetings at the Belleville Country Club," said Tim Gottschalk, Board Secretary/Treasurer. "They were just first class, very kind and generous ladies. We are so thankful for their most generous contribution to the RCCF. It's persons like Shirley and Beverly that make a legacy possible for future generations."
This gift established the following permanent funds to support charitable causes near and dear to their hearts and also pay tribute to those that she loved most.
The Beverly J. Hyde Fund for the Courtland Covenant Church
The Beverly J. Hyde Fund for the Pike Valley Foundation
The J. Oran and Marguerite Hyde Fund for the Courtland Community Library
The Shirley Jean Hyde Fund for the Courtland Arts Council
The Shirley Jean Hyde Fund for the Republic County Historical Museum
These funds are permanently endowed and will grow over time to provide annual income to the above charities, giving today for a better tomorrow.